I'm running pfSense 2.4.5-RELEASE-p1 on a Protectli Vault 4 Port.
I'm attempting to access a ProxMox Admin Dashboard via 192.168.1.133:8006. Each time I try to access that IP:Port the connection times out.
I have Firewall Rules setup to open 8006, 22, 80, and 443. The documentation only requires that 8006 be open. Here is confirmation that the destination host is the correct IP address
When I monitor the Firewall logs I'm seeing odd behavior. I see 192.168.1.133:8006 trying to talk to various (unknown to me) ports.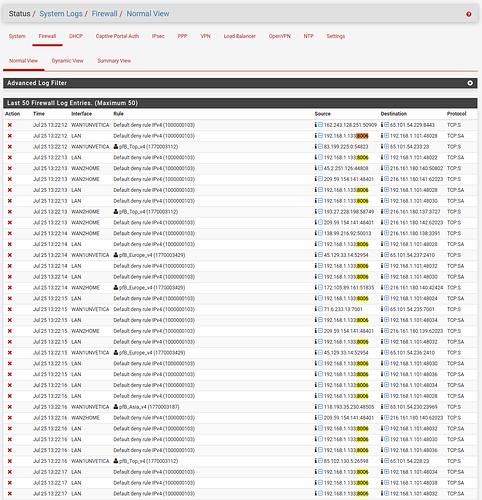 Do I allow these ports and see if that works?
Is there a step I'm missing that I should have setup/configured in the firewall?
Any/All help is greatly appreciated.