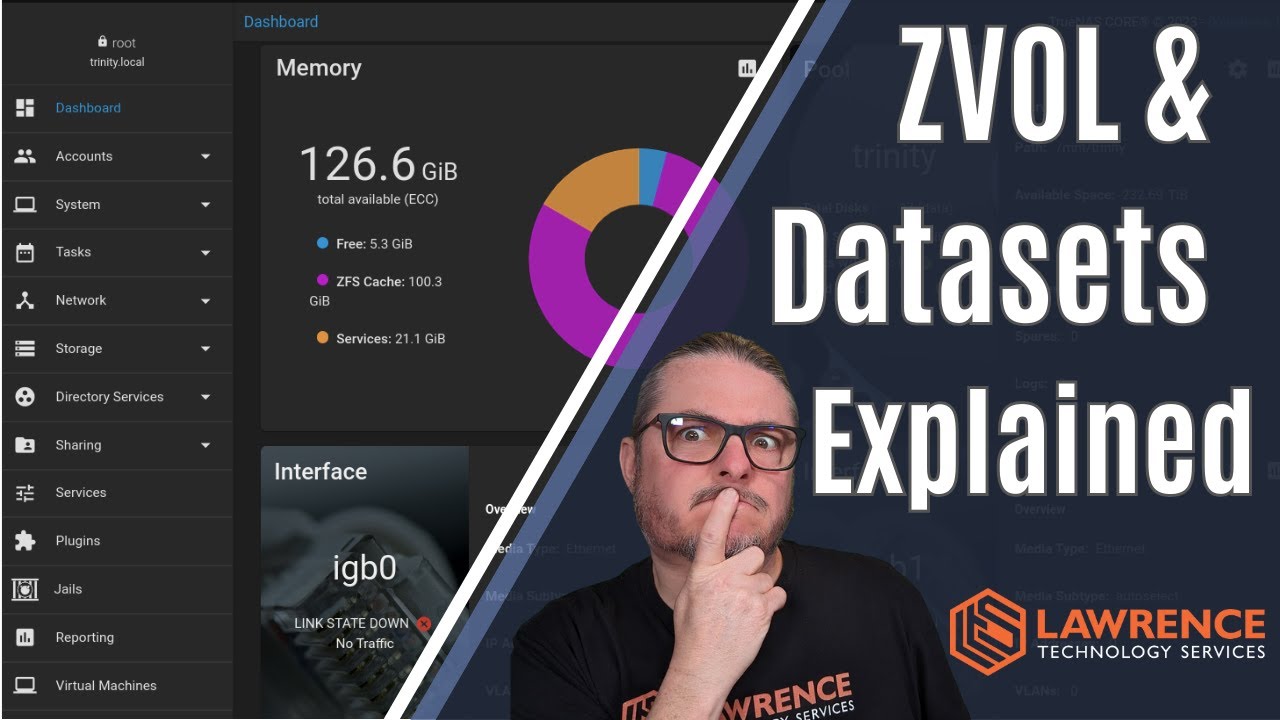 Additional Resources:
Why The ZFS Copy On Write File System Is Better Than A Journaling One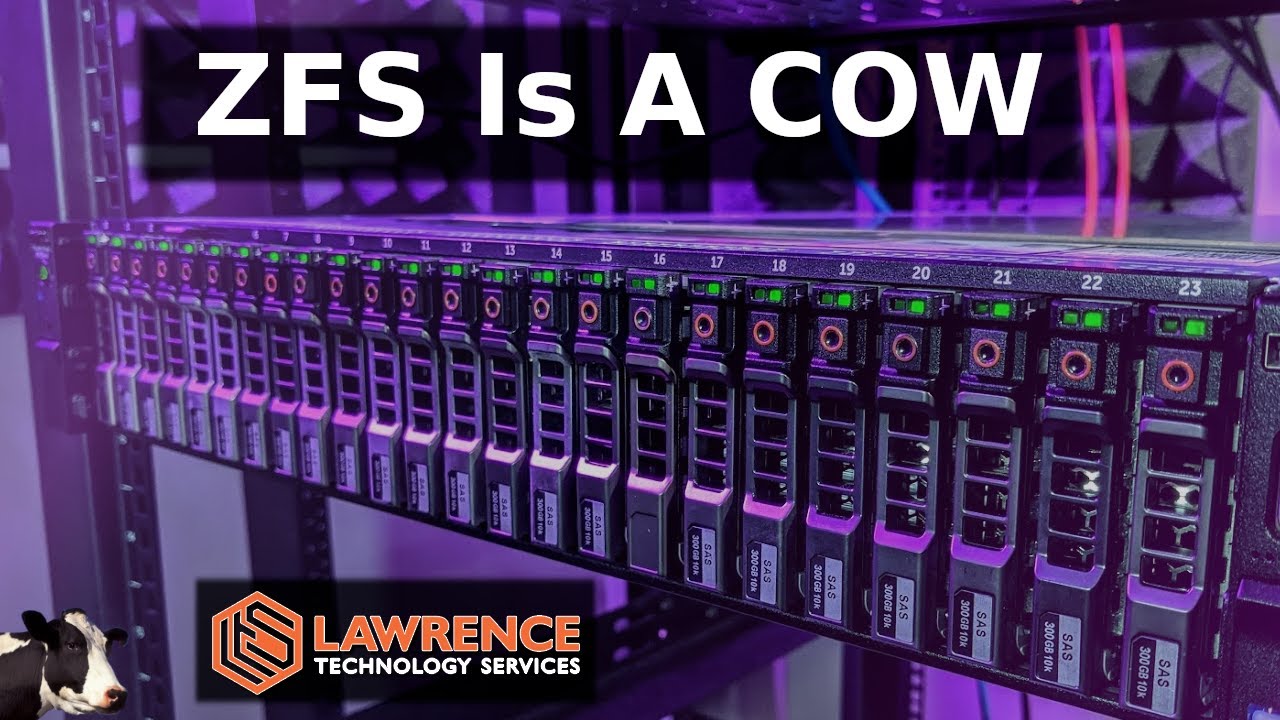 Explaining ZFS LOG and L2ARC Cache: Do You Need One and How Do They Work?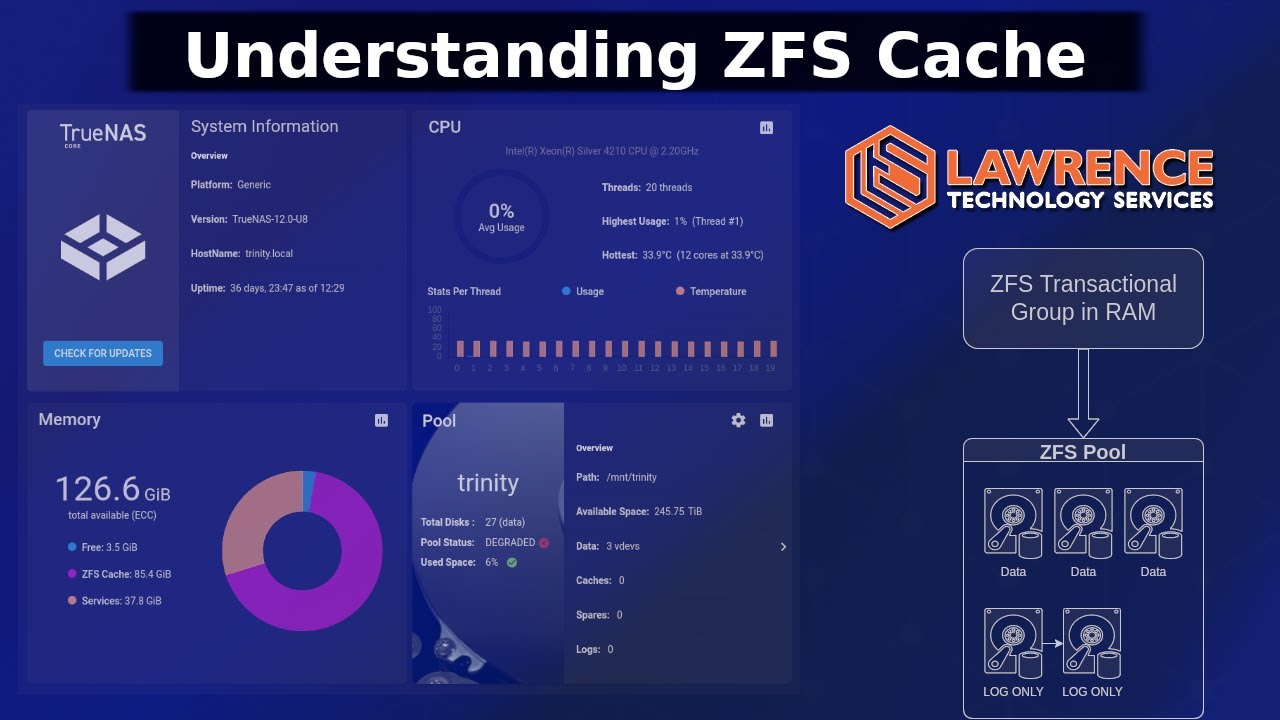 Level1Techs ZFS METADATA: SPECIAL DEVICE AND YOU!
Connecting With Us
Lawrence Systems Shirts and Swag
►👕 https://lawrence.video/swag/
AFFILIATES & REFERRAL LINKS
Amazon Affiliate Store

Lawrence Systems's Amazon Page
Ubiquiti Affiliate

Ubiquiti Store
All Of Our Affiliates that help us out and can get you discounts!

Affiliates We Love - Lawrence Technology Services
Gear we use on Kit

Kit
Try ITProTV free of charge and get 30% off!

Learn technology and pass IT certifications with ITProTV
Use OfferCode LTSERVICES to get 10% off your order at

Tech Supply Direct - Refurbished Tech at Unbeatable Prices
Digital Ocean Offer Code

DigitalOcean | Cloud Hosting for Builders
HostiFi UniFi Cloud Hosting Service

HostiFi - UniFi Cloud Hosting
Protect you privacy with a VPN from Private Internet Access

Buy VPN with Credit Card or PayPal | Private Internet Access
Patreon


https://www.patreon.com/lawrencesystems
Time Stamps


00:00

ZFS Dataset and ZVOL explained
01:04

ZFS Pool Structure & Special VDEV Types
02:20

Zvol Features
05:18

Dataset Features
08:07

Creating a zvol in TrueNAS
09:18

zvol in TrueNAS virtualization
09:45

zvol use in TrueNAS iSCSI
10:59

Dataset use in TrueNAS iSCSI
#zfs #storage #truenas