This has been driving me nuts, perhaps someone else here has resolved this problem.
So I have a Xerox Workcentre 3335 printer/scanner/fax device which I am trying to save a scanned document to a samba share on the network.
I've setup a sambashare in openmediavault if I connect to it via the desktop I can save a doc with the user xerox.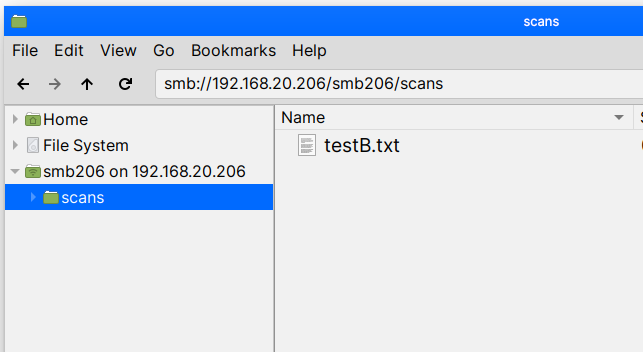 The xerox setup: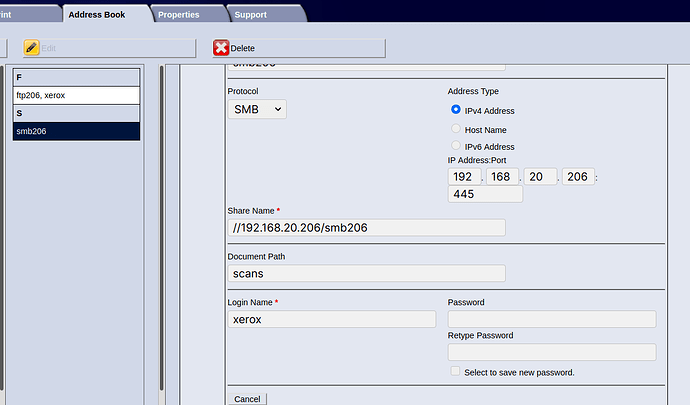 No matter what combination of share name and document path I use, the scanner fails to save to the shared directory.
I've tried:
Sharename:
//192.168.20.206/smb206
//192.168.20.206/smb206/scans
//smb206
/smb206
smb://192.168.20.206/smb206
Document path:
/scans
scans
//scans
I've tried both 139 and 445 for the port.
The scanner does save to USB but not to ftp.
Any solution would be greatly appreciated