I am running a pcloud instance in an Ubuntu VM to backup my data. The PCloud application I am using has an upload speed of 96kb/sec. when I run a speedtest via firefox I get 555+ MB/s upload, but the download fails. I installed the command line version of speedtest and I get a great download and an upload of 8.47 MB/s. This is obviously about max. I contacted PCloud and they provided me a link with a download test to run.
When I run this with from a browser on my desktop I get reasonable numbers. When I do the same test from within the vm I get terrible numbers. Screen shots of both are attached.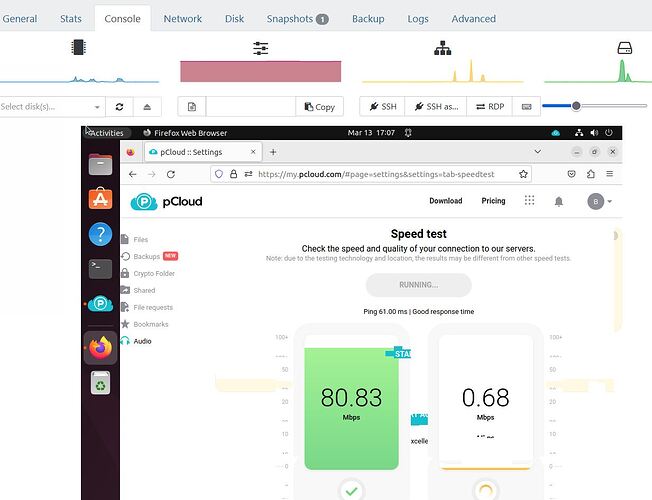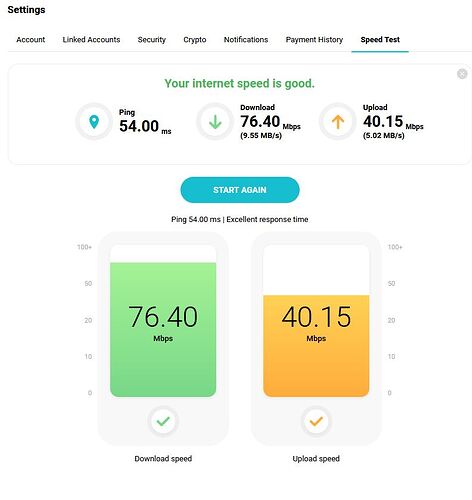 I would appreciate any help figuring out what is going on. TIA.