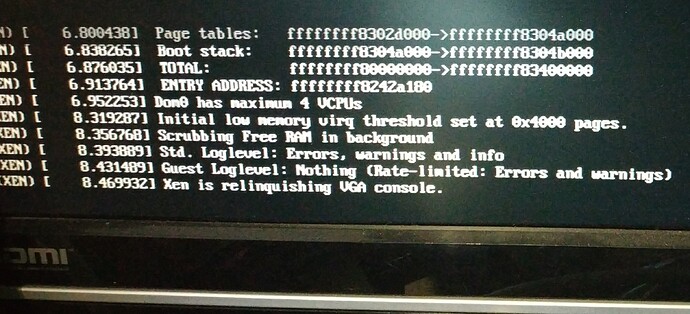 Hi,
I have a problem with the following configuration: cpu E-2124G; motherboard fujitsu d3644-b12 (last bios); 32gb ram ddr4 ecc 2666 MHZ - Adaptec microsemi 8405e with 2 x 1tb raid 1
The bios of this motherboard does not allow the use of the Legacy Boot; it only has Uefi; the installation of xcp-ng 8.0 and 8.1 starts but arrives at a certain point (as you can see in the screenshot), returning this message after which I have a black screen and nothing happens anymore.
I tried the installation with another video card (pci-e 1X) and I have the same result; I tried to install on integrated controller with only one hard disk and I have the same error.
I have tried installing Proxmox and Windows 10 and their installation is successful
Do you have any suggestions?
Thanks!