So i thought i might post some of the suff i have posted on other Forums.
This is work, i did to convert a Old WYSE WY60 ASCI to USB.
The reason to convert this keyboard is becuse it a nice one to type on.
So here the keyboard straight out of the box form the USA . No damage this time ( had a Motherboard Run over in the US, strangely the Ram and CPU still worked)
A bit grubby, nothing a bit of JIF and a microfibre cloth can't fix.
As you can see it got an RJ11 conector not a DIN or PS2 (still think that might be a type of DIN conector, I might be wrong)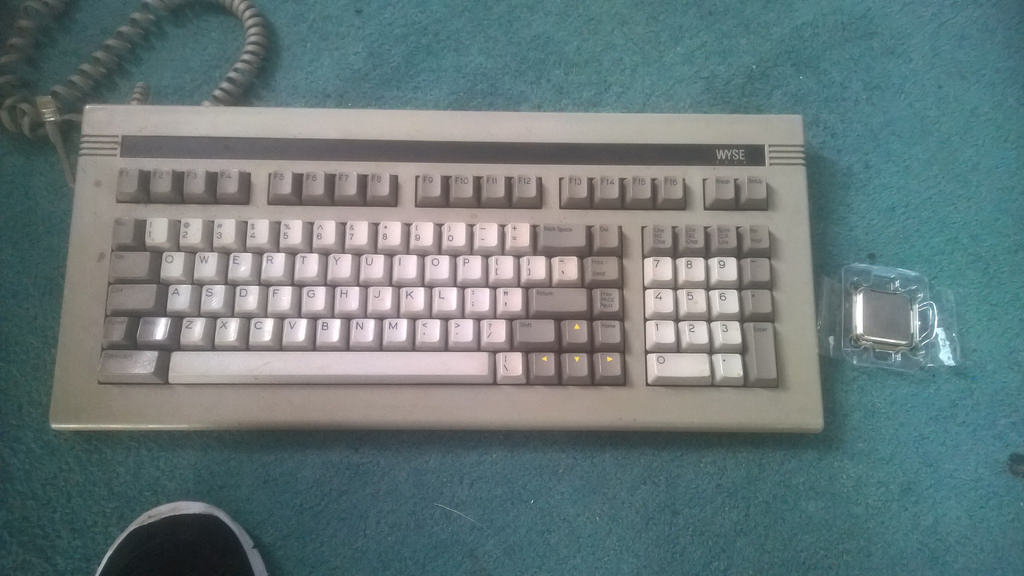 So I went into dissemble mode and started pulling a part the keyboard. just 4 screws on the back holding it together.
I cut the cable and soldered the wires to the Teensy uploaded the HEX file. Link to
Soarer WYSEverter
my cable layout was
Black -> D0
Red -> VCC
Green -> D1
Yellow -> GND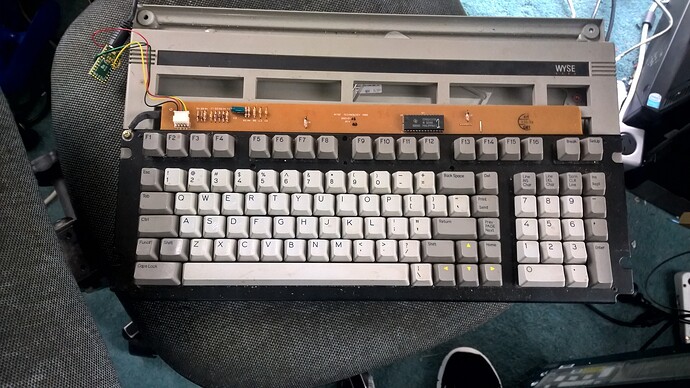 I verified that it worked, so next step was to give the keyboard a bit of a clean.
Popped all the key caps off in to a bucket of warm water and found this around the switches. looks like someone spilled coffee or coke on it, but is fine.
But ended up like this after a but of cleaning with paint brush and cloth

I also individually cleaned each key with some JIF and they came up quite nice and it also removed the marks of the casing.

after this was all done. i decided to hot glue the Teensy to the board and us the existing cable strain (required a bit if careful cutting) to run the USB cable though it