Hello and thanks for your help.
I've got a unifi poe switch in Building A going out to Buildings B and C. Blds B & C each have a uap-pro, not the AC so it uses 24v passive. The red cable between A and B was severed so I put an unmanaged switched in Bld B and broke out to PoE injectors, it all works fine.
My problem is that those PoE are not on surge or UPS and with Florida weather I'm worried I'd have to power cycle those APs often. I say this because before I installed a UPS for Bld A switch I was power cycling those APs couple times a week. This is time of year when we get thunderstorms half the day pretty much every day. So far I have not had to power cycle because those Ubiquiti PoE injectors seem to hold a nice charge for several seconds.
That Bld A switch serves several other buildings over PoE under a nice clean AVR UPS and all is good but I lost that for those 2 builds. I'm guessing breaking out 1 24v line to 2 isn't feasable or safe? Any other ideas? I know I can start digging a new line and adding 2 more UPSs is too much $$ at the moment. Am I being too anal? I just know in this area that without a battery or voltage regulation I have replaced so many PSUs and switches (yes they are all on surge protectors).
I know my Paint 3D graphic is amazing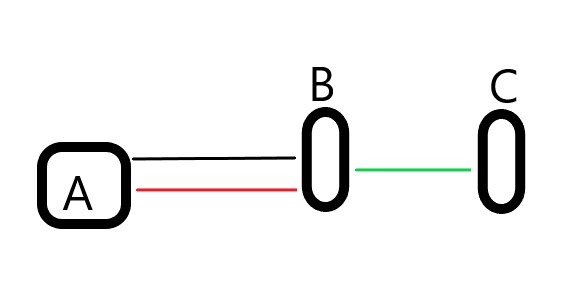 Thanks