Greetings!
So i have a laptop that has a nvme and a sata ssd in it. Windows is on the nvme and has a data partition on the sata ssd (half of the ssd. The other half of the ssd is occupied by an encrypted kubuntu install (not the usual one, grub straight away asks for password). I managed to bork kubuntu and had to reinstall. Since then windows is refusing to see the data partition(plus the encrypted kubuntu partition, disk0):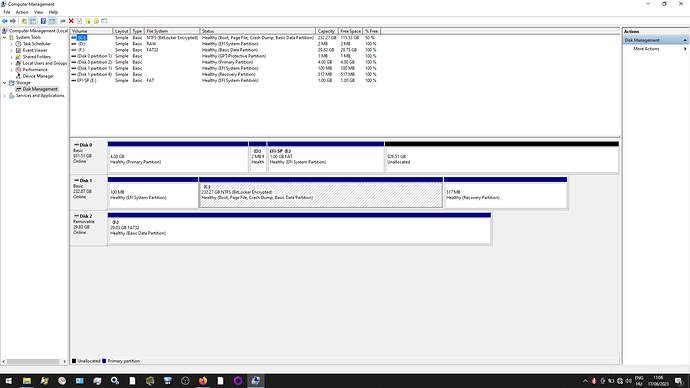 The installed kbuntu on the other hand can boot and se that partition: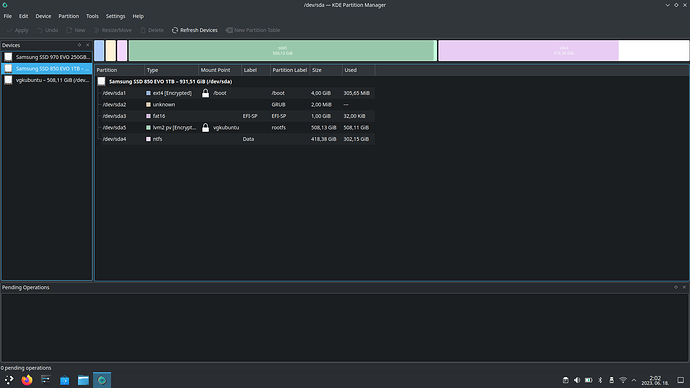 Since kde partition manager didnt complain i assume the drive is not corrupted, so why windows cant see the partitions?