I'm missing something here in my understanding and I've not managed to figure it out yet.
Setup;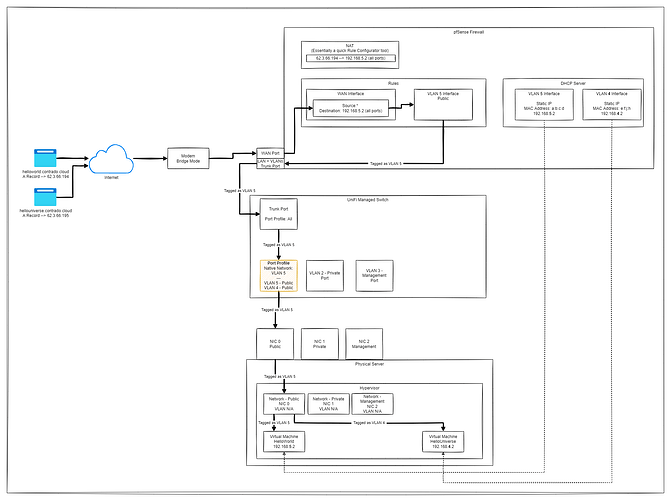 Related conversations about this same topic at the different technology layers forums;
https://community.ui.com/questions/When-Do-Dont-VLAN-Tags-Get-Applied/cce6859a-1b7d-40d4-80f7-6b894fe3fe45
Feels like I'm missing a couple of pieces of the jigsaw to get this fully working. Feels like it's something staring me in the face.
Any ideas?