I use pfSense latest stable router / firewall. I have in pfblocker-ng set PRI1 blocklist. I also use DNSBL with several lists:

I also have Snort enabled.
Since few months i see strange activity in the firewall logs i can't figure out were they are coming from.
I blurred my own public ip.
This is some traffic that is leaving my WAN. What is triggering this? How can i find out what is triggering this? I have 7 vlan interfaces i have viewed them all with wireshark to see what happen and filtered on the range 193.163.125.0/24

The ip range 193.163.125.0/24 is on a block list Snort is using so snort blocks this range but why are ip's from this range triggering a dns respons on my pfSense?
I figured something is trying to connect to a domain that needs looked up on a dns server on the 193.163.125.254 dns server.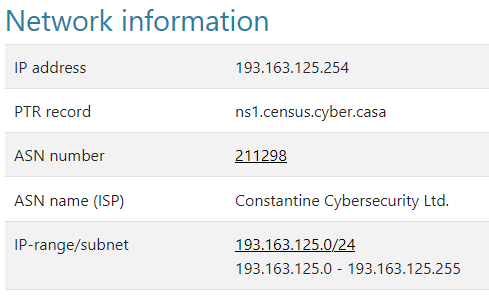 Who can shine a light on this?