Hey all,
My aim is to manage a remote site (parent's home, pfSense) from my home (pfSense) and make backups from home to parent's home. There is a Synology at the remote site: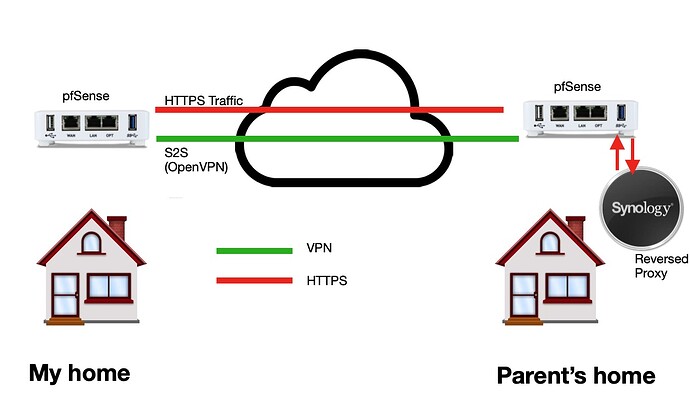 First option that came to mind was a s2sVPN, which allows me to log on to the remote pfSense firewall, make backups to the Synology and access clients.
A friend of mine had the same challenge and het set up a reversed proxy on the Synology at the remote site. His reasoning is that HTTPS traffic is encrypted so the connection is secure.
My question here: does this hold true? Is the reversed proxy secure enough? Or would it be more secure to use a VPN?
thanks!
Pete