So I inherited some Cisco gear, mainly C220M3S's, which use a flash based CIMC.
I am using Maxthon browser on my Windows Laptop, but really want to use my Pop_OS desktop to work on the servers.
I installed google chrome v86, and can login to the server, however it sits at a landing page like this: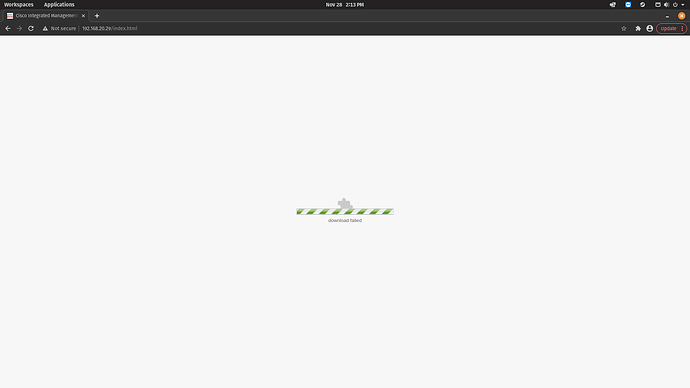 I've googled until my fingers were tired. I've tried installing ruffle as an extension, to no avail.
Ideas?