Here if my current janky setup.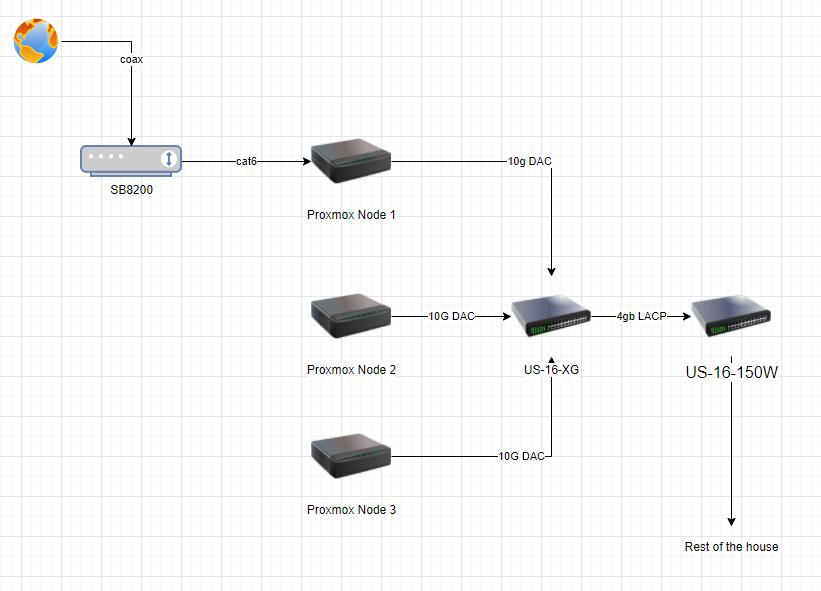 pfSense is running virtualized on node 1 connected directly to that WAN link. It's my router, firewall, and IDS/IPS.
For whatever reason I take down proxmox node 1… internet goes down for everybody. I have a USG-Pro-4 that I'm trying to implement in front of pfsense.
My plan is to use USG as router/nat and pfSense for IDS/IPS.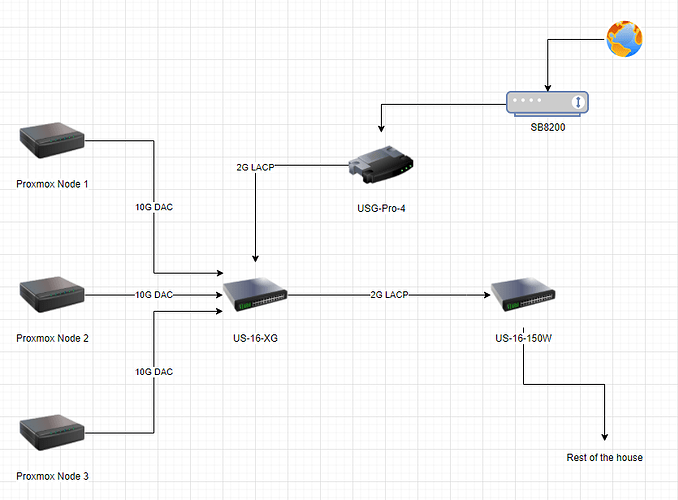 USG will pass internet to the 10G switch on a WAN vlan… pfsense will be running on each proxmox host in HA mode (either pfsense HA or proxmox HA) with its WAN interface on that WAN vlan. Now internet always flows and I can suffer the loss of a prox node.
Will this work? Is it dumb and should I reevaluate my life choices?