I recently decided to hardwire my office so I can get 1GB speeds.
I have a central 24 port switch upstairs and an 8 port switch in my office.
My printer and MS Surface dock work fine wired in to the 8 port, but when I connect my dell docking station (Dell WD15) the 24 port switch is blocking the port connecting to the 8 port and the 8 port switch and all child devices go offline.
I thought maybe it was a loop due to wifi, but it does it even when I forcibly disconnect the wifi before connecting.
I can't work out why this is happening at all
or why it is blocking at the main switch level instead of the local switch.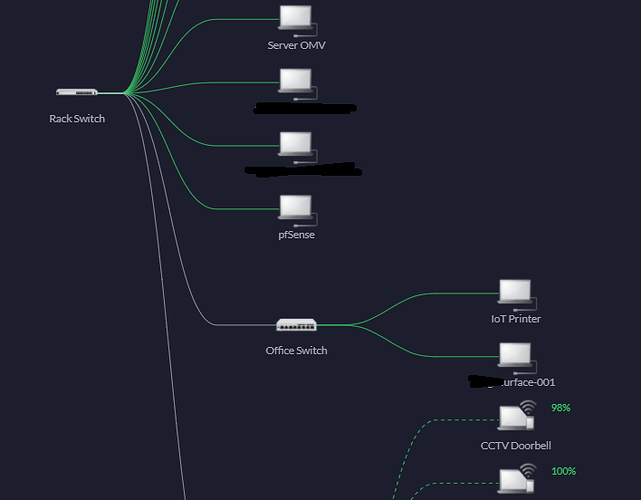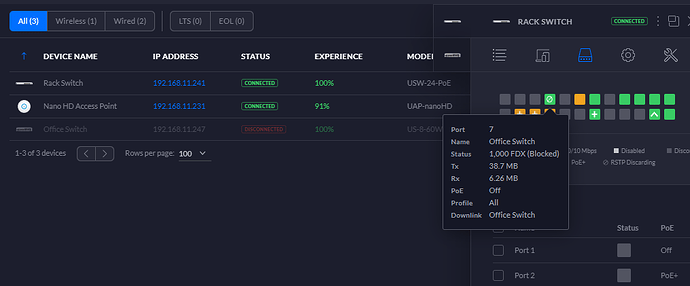 Any pointers?