The last system in my network without a signed letsencrypt certficate is the unifi cloudkey controller. Excited to be this close to having them all signed.
Looking on line there are so many ways to install the certificates, yet Unifi does not seem to publish a blessed method.
The most referenced solution looks to be stevejenkins unifi_ssl_import.sh script.
I have crafted signed certificates from letsencrypt and copied them to the unifi cloud key. Reading carefully it looks like the script inputs and directories have all be configured correctly. I have run the script with no errors. But though the script says it ran to completion surfing to the unifi's console shows that it is still using the default unifi certificate by this image: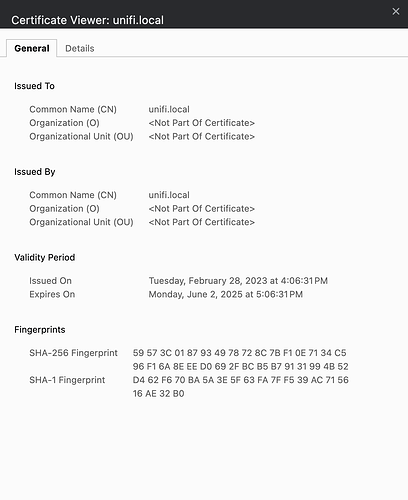 The cloudkey is running version 3.0.17. Has unifi changed the cert setup somehow?
Michael