@LTS_Tom Just saw your video: https://youtu.be/l89ospx3pMI?t=1342
I've done the migration from built in S3 to MinIO S3 and came across the SSL issue as well did a writeup on it on our Knowledgebase and also shared in the TrueNAS forums see here:
More info / links:
– Pasted Info from TrueNAS Forums
Ended up using the Charts version.
What i was doing wrong was putting the certs in the wrong location. Wrong Copy/Paste Whatever.
Got it now like this;
Mount path in pod: /etc/minio/certs
Host Path: /mnt/HDD-DATA/Apps_Configs/minio/certs
In there put the private.key and public.crt < this needs to be the full chain. So Cert + Intermediate Certs
Also set the correct permissions;
chmod 644 private.key
chown minio:minio private.key
chown minio:minio public.crt

Now Edit the "Docker / k3s file;
k3s kubectl edit deployment.apps/minio -n ix-minio
Replace all http with https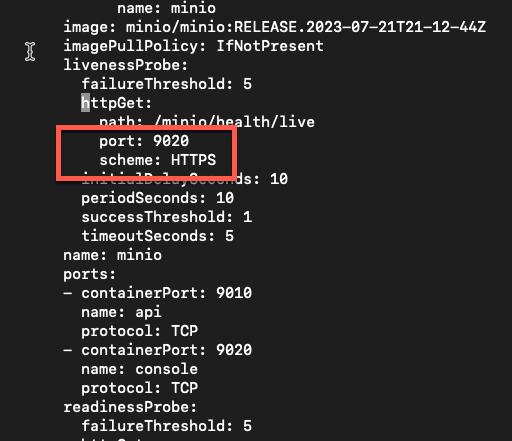 Now your MinIO will be Available via HTTPS