I'm currently setting up replication tasks for multiple datasets to a remote machine.
The various that are supposed to go to that target machine are not children of the same parent dataset or even pool, as shown in the picture: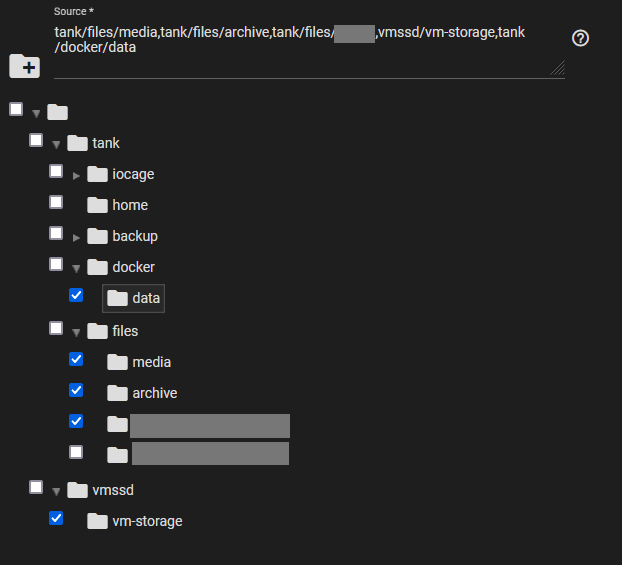 Now, I could create one replication task per dataset, but I would much rather be able to do it all in one replication task (for example, If I want to change the time of day that these are replicated, I only have to do it in one place). Obviously, selecting multiple sources is possible, but what I don't get is where these are put on the remote machine because I can only select one destination location. Can anybody shed some light on this?
Thanks,
Paolo