Hey all,
Running TrueNAS core and I thought I was only serving my NFS share to my storage network but while running a Nessus scan on my server network I discovered that NFS shares are accessible on both networks.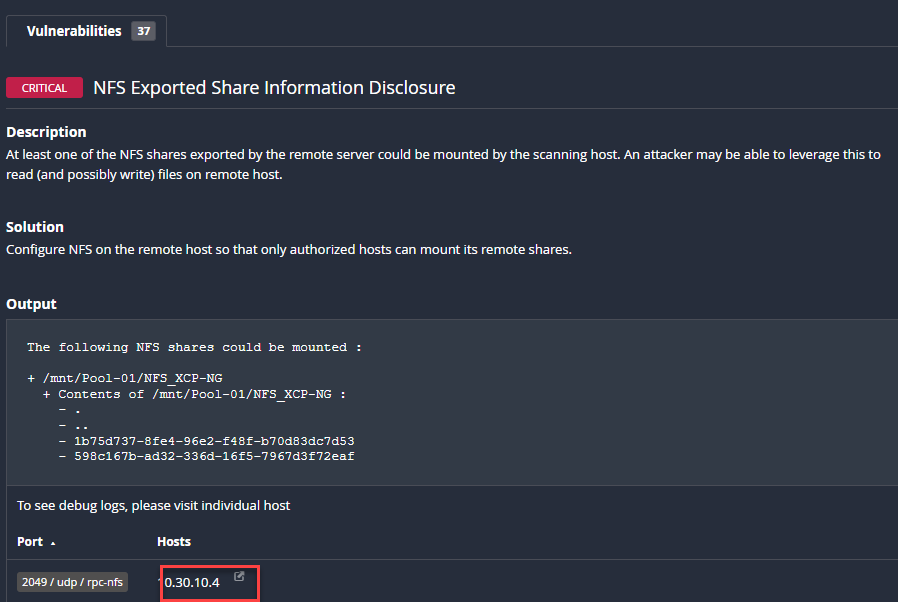 In TrueNAS core's web UI under NFS settings I have only the one IP address selected.

Can anyone make a suggestion as where I can look at the configuration that is actually being applied or other ways to resolve this?
Thanks,
Mike
P.S. Tom, thank you for all the teaching and inspiration over the years!