Good afternoon everyone
Thank you very much Tom for all the knowledge you share through your videos.
I am in the task of putting together a new NAS for my work.
I already built 2 NAS before. One for production and one for production backup (user permissions, snapshot, replica, etc.).
As this new NAS is of greater workload and more information to protect. I have in mind the following configuration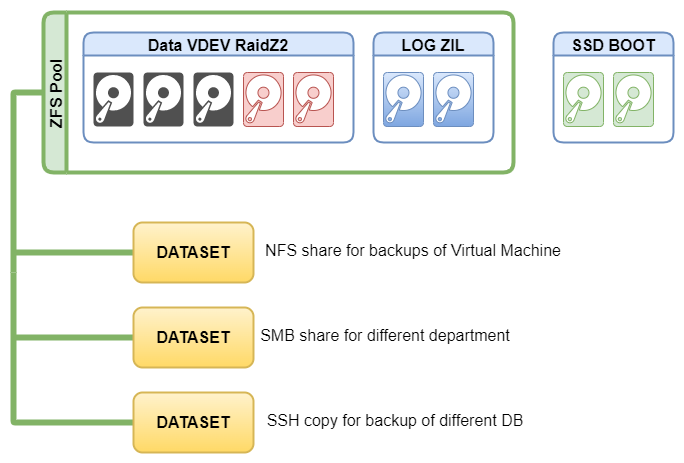 2 dual boot SSD disks for the operating system. I want to avoid using pen drives.
I think a RaidZ2 that allows me to have 2 backup disks and adding a LOG ZIL Raid to improve performance.
The RaidZ2 is 5 10tb Seagate IronWolf NAS disks and 2 nvme m2 for LOG-ZIL.
I had thought that the server has 64 GB of ram since according to the TrueNAS documentation it is 1 GB per TB. Is the calculation based on the available Raid or the sum of the disks themselves?
For this configuration the disks are ok? What brands do you recommend for the ssd that make up the LOG ZIL raid?
Which HP server in your experience could you use for this configuration. Since in the previous 2 I use desktop computers without any problem, but I would like something more enterprise.
If there is any better configuration or something wrong please do not hesitate to leave your comment.
Thank you very much in advance for your comments.
P.D: I apologize for my English as it is not my native language.