Hi everyone,
Anyone experienced with replacing a Verizon Fios G1100 with a USG? I've got all the services working with the exception of programming the DVR in and out of the network. Guide works, On-Demand works, I can play already recorded shows. Whats not working is scheduling new recordings from the box or off-site using the Fios app.
Here is a diagram of the network. I've set it up with the Fios G1100 double NATed as a test but orignially just used a MoCA adapter via LAN 1: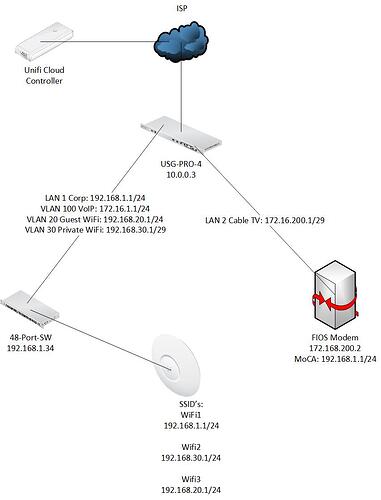 Appreciate any input!