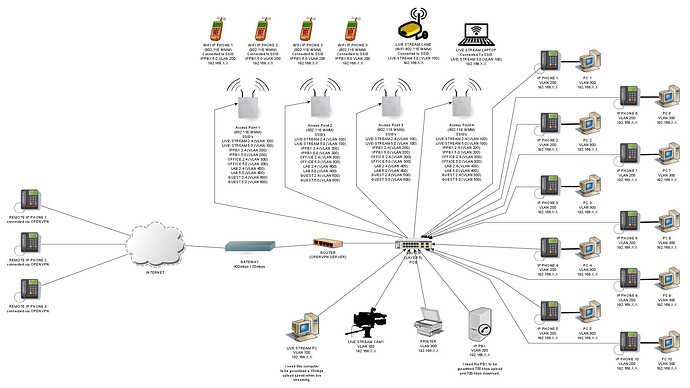 Here is a network diagram that shows what I am thinking would be the best way to go about building a small network with the shown requirements.
Due to the small size of the network. What is the best practice regarding using a different subnet addresses for each Vlan?
If all the network devices can fit in a 192.168.100.0/24 space, what benefit would be gained by making each vlan its own subnet address?
I think it may be best to put the Guest Wifi 2.4 & 5.0 (Vlan 500) on their own subnet 192.168.500.0/24, so that I don't have to worry about having to many guest on my primary subnet and accidentally using up all the addresses.
Looking over how I plan to build this out, do you see any problems or have any recommendations?
The router that I will be going with will be a pro router running edgeos, or routeros. The switch will be a full featured layer 3 switch.