Hi
We have a fully UniFi setup with all USG firewalls across multiple sites. A small example can be find in this diagram.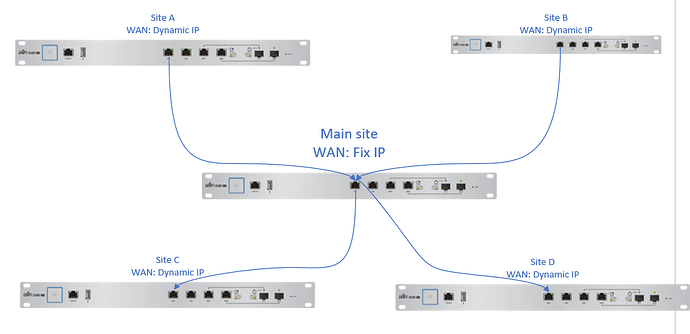 On one site the USG can't keep up anymore and we are testing pfsense.
One very important part is the VPN.
So the setup we have now is a USG on the main site, with fixed IP and the pfsense on site A with a dynamic IP.
We would like to stay clear of the json file and because we have one dynamic IP IPsec is no solution for us.
So we are trying to setup an OpenVPN site to site from USG to pfsense like discribed in this post but with no succes at the moment.
Is this the way to go or is there a better way?
Greetings from Belgium