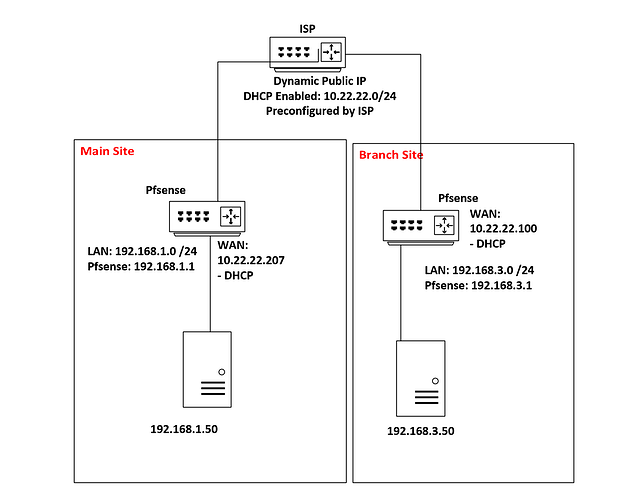 Hi, I am trying to setup a site to site VPN and I have hit a wall. Above is a diagram of my would-be setup without the actual ISP for the branch. The ISP indicated is setup at the main site but i am using it for testing purposes because the setup will be the similar on both sites.
I setup ddns service in pfsense in both sites to use for the configuration. The accounts were setup with Noip.com
So far, I have tried the IPSec method and OpenVPn method. In both cases, the service just sits at connecting and never really does.
With the OpenVPn method, I downloaded the OS compliant client and installed on multiple windows systems but i always got the similar error, below: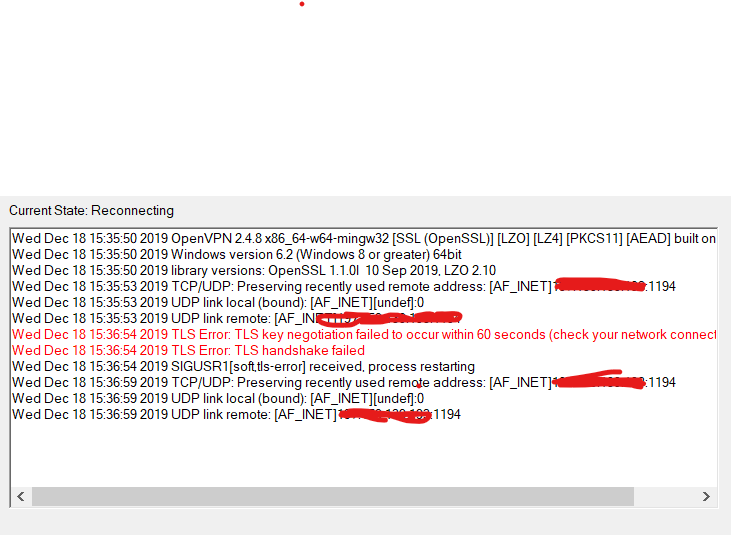 .
I also tried to add the branch pfsense as client in pfsense under OpenVPn after setting up the server, but its not been able to connect.
I have tried to do the connections using the ddns addresses on both systems with the same ISP connection and with different ISP connections. the ddns service works becaus the I see the updates every time. I have also tried to use the static 10.22.22.0/24 IPs as the public IPs to see if that'll make any difference, but none.
What could I be doing wrong? If I got a static public IP for the main site only, could the setup work?