Hello im trying to replace the cisco router provided by our SIP provider to pfsense, because they billing us every month on the cisco router instead we come up with the solution to replace it with pfsense XG7100 1U.
but when i try to replace it with pfsense XG7100 1U unable to call either inbound or outbound calls from PANASONIC NS-300.
here is the SIP provider topology - WORKING!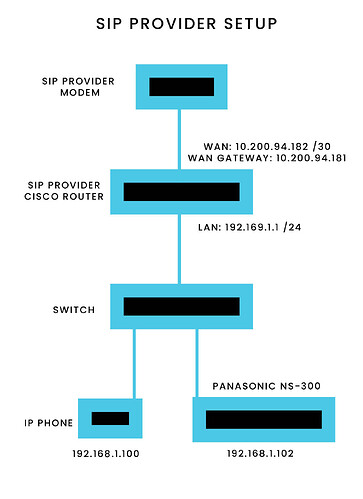 here is when i replace the cisco router- Not Working! but im able to ping the 10.200.94.181. and the SBC from that network range.
Firewall rules are basic allow all traffic and also try the 1:1 NAT. nothings happen.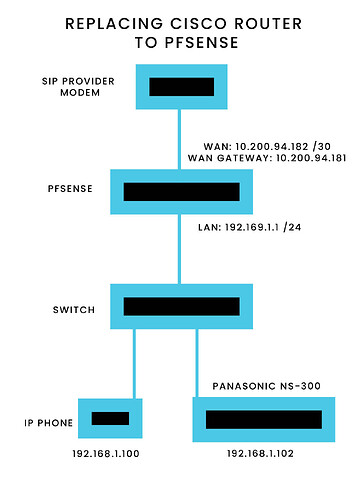 Is there anyone who already tried this Setup?
Please Help.
Thanks