I have a couple of plain vanilla Server 2019 eval running in XCP-NG and just ran into a problem with the January updates. One specific security update keeps failing: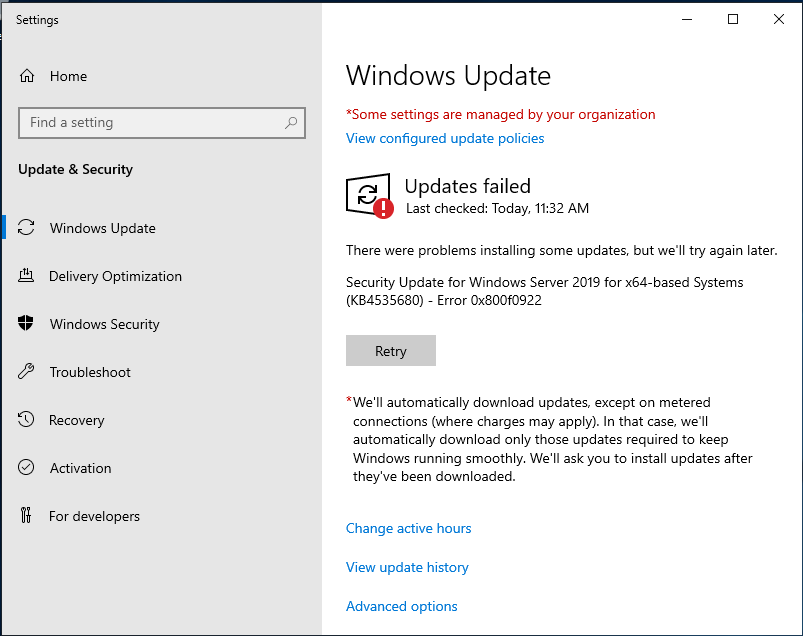 From what I've read this is sometimes a .NET issue so I made sure this feature was installed, and also installed the older .NET 3.5 while I was there. Still an error. The other thing I read was that this requires a 500mb System partition, so I open up command line and Diskpart to check it:
As you can see, there is only 99mb for the system partition. I haven't tried the GUI to resize things yet, but I have a feeling it won't let me do anything to the system partition. Just wondering if anyone has any good idea on how to proceed to fix this?
These VM's were built with the default 2019 template (in XCP-NG), and vanilla "Install Now" click in the Windows installer. I used the publicly available 2019 eval ISO for this install, I don't think they update this from the base first release like they do some of the other server images.
I have a feeling that I'm going to become more fluent in Diskpart before I finish this task. I do have free space in the "primary" partition so I can size this down a gig or two.
Also, there are no services configured yet, just my test lab, so wiping this out and starting over is always a possible choice. And I should note that this didn't bother my physical 2019 server which I updated Wednesday, I think it may only have 100mb for the system, I don't look at things like that very often.