Hi there,
since Cisco is not going to fix the recent severe security issue for the SG300 series I'm thinking of jumping ship to Ubiquity (mainly for ease of use when handing multiple switches in my network). Unfortunately the unifi swiches don't seem to support a lot of detailed options to configure QoS and IGMP snooping that I need for running a Dante protocol audio over IP network in a pro media creation content setup. So far I have only found something that Ubiquity calls "smart cues" but it's just an on/off switch more or less.
So my question is: How do you setup specific DSCP settings for unifi switches? These are the settings that you needed to setup on the Ciscos.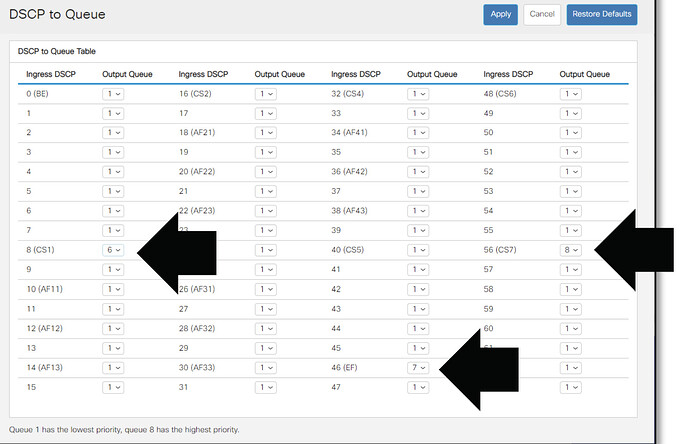 I have found no sttings in Unifi controller to set this up accordingly so I wonder if I need to stay away from Ubiquity as well and look elsewhere when replacing the SG300 as Dante requires these QoS settings: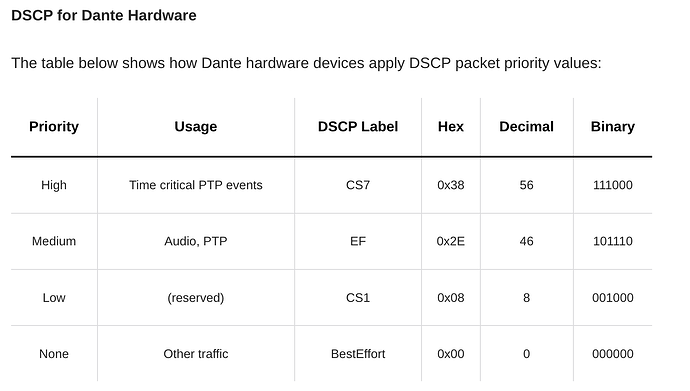 Thanks!