Hi everyone.
I have a problem related to log management in a pfsense version 2.6
when I enter the system log I can't verify the id log and they are always with the same id.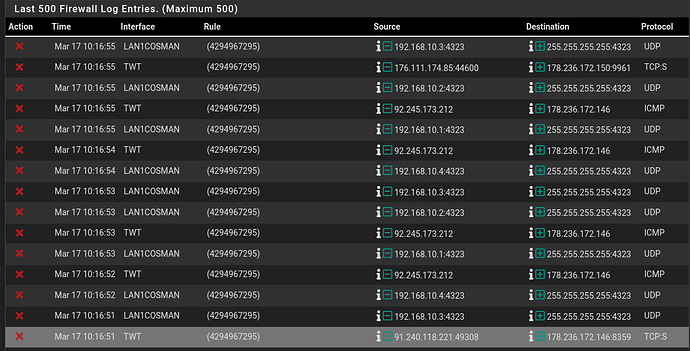 Where can I check to return to having a correct view of the logs and find all the various ids?
Currently I have removed all the logs I had set up and left only one rule log.
I saw that in the firewall rules there are the correct id but isn't present the id : 4294967295
and this is the log :
Where can I chek the problem ?
Thanks, Andrea.