Hey everyone,
I'm a bit of a newbie when it comes to networking so excuse my ignorance here. I'm looking at connecting two buildings but I would like to keep each building have their own separate subnet. However in this example, building 2 will be double NAT'd which I'd like to avoid. What is the recommended setup for something like this?
Here's a picture I made to try and help explain, thanks guys.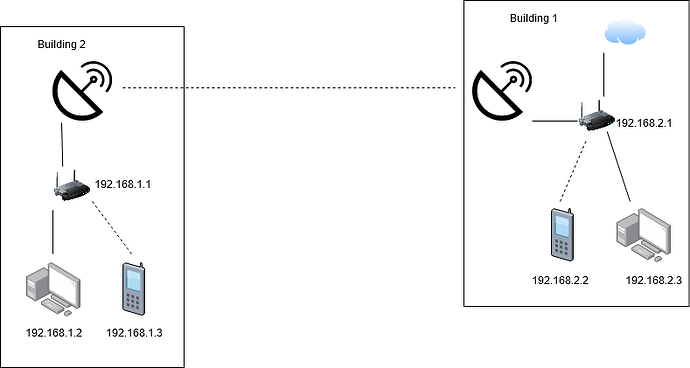 I would like the IP subnets to be separated like this, but I do not want to have building 2 double NAT'd which it would be with this wiring. Any suggestions on what the best practice for a type of deployment like this is?