I'm trying to open UDP ports for a dedicated game server and it refuses to show online.
I can connect directly to the vm so i know its not windows firewall etc.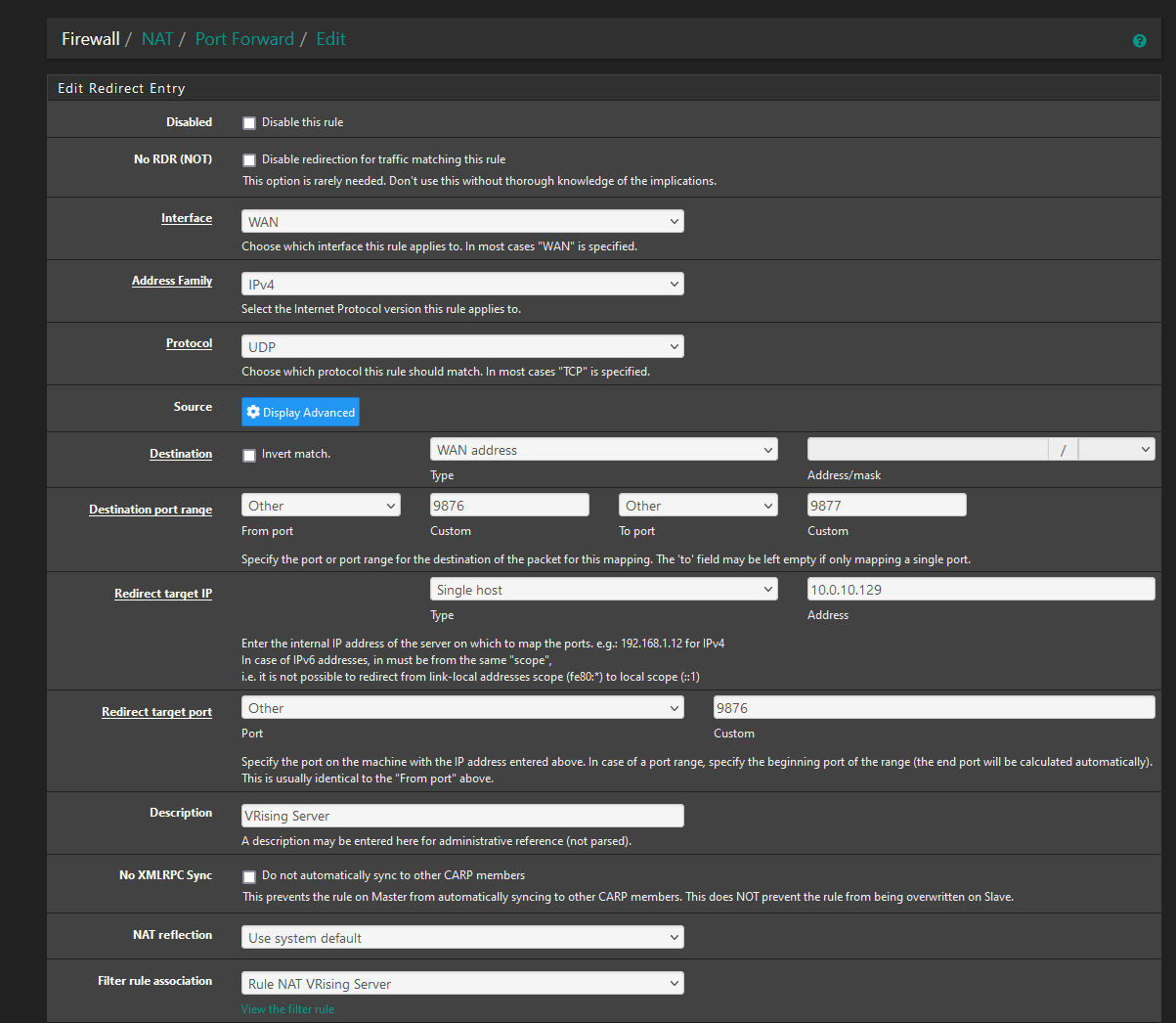 The server lives on a separate vlan, do I need to add an accompanying rule in firewall > rules > server vlan?