Hello All,
Ran into a problem to SSH into my local LAN-connected server across VLAN as setup below: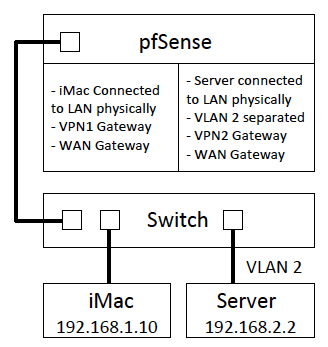 I do have both computers route through different VPN connections. For some reason I just can't get SSH running between the two.
I don't think I need port forwarding as I can Test Port on pfSense to reach the server via LAN interface as source. In addition, I can't ping my server as well.
Any help is greatly appreciated! Thanks.
Cheers,
Eric