Hi Guys
I hope you are all well and staying safe.
I have an odd issue with my pfsense setup with PIA vpn, what my goal is is too route all traffic via my isp apart from one ip that routes via PIA. However when i enable pia all traffic get routed via PIA here are my settings below and i hope someone a bit smarter than me can see where i have went wrong: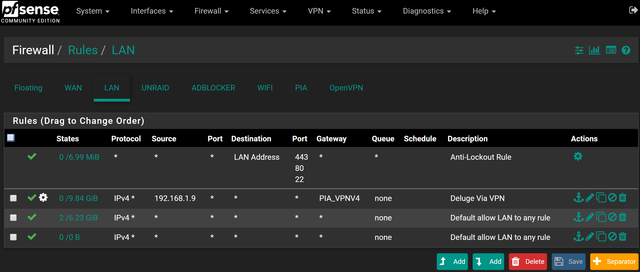 Even when i force all lan addresses via the WAN_DHCP i lose all internet traffic on all devices and server.
If anyone can point me in the right direction on only passing one IP address at this time via PIA it would be a big help.
All other images are below
Regards
Eoghan