Hi
We are testing the WAN Failover and dynamic DNS on pfSense version 23.05.
When I unplug one of the WAN ports the dynamic DNS updates. But when I reconnect the port the dynamic DNS does not update.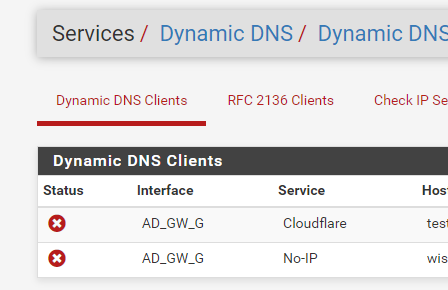 When I run the command /etc/rc.dyndns.update in the shell, then dynamic dns updates.
It's like it not being triggered.
Any Ideas?