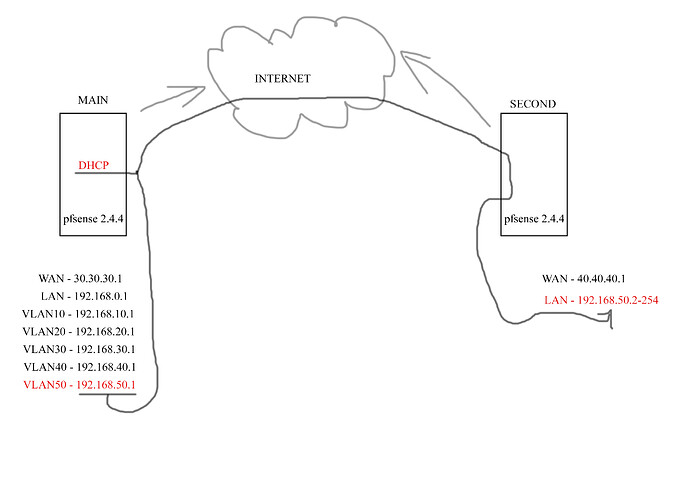 Hello, I have a Pfsense router with configured VLANs and DHCP.
I want to install a second Pfsense router on another place and connect the second router to the main somehow transparent so the computers on a second place to be able to obtain IP addresses from the MAIN DHCP server and to be a part of the VLANS.
I have draw a small schema atached here to be clear. Can you help me how to do that ?
Thank you.