Hi all
I have upgraded my business internet package to 400/200 … I am only getting around 120 down though on pfSense, I have tried changing network cards - all 1 gig interfaces, still only seeing around 120 ish down.
I have pfblocker running and have disabled to check, its not that.
The spec of my pf box is as follows: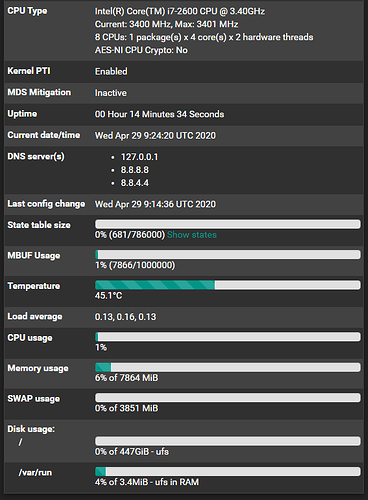 Should be more than powerful enough to handle a 400/200 connection.
PS: I can confirm I do have 400 into the building, I plugged my laptop into the ISP's ONT and set up a PPPOE on PopOS and speed test confirmed I am seeing 400 at the fibre terminator which would plug into the WAN on my pfsense.
Any ideas?
Thanks