Hello,
I'm running PfSense+ 21.05.2-Release, along w/ the PfBlocker 3.1.0 pkg on my Netgate 6100 controlling my home network. When I browse products on the website: cotopaxi.com, the, "Add to Cart," button is missing. This occurs on both Safari and Google Chrome browsers. To make it even more interesting, this only occurs when searching products in their, "Del Dia," collection. Instead of the option to choose one's style & add it to the cart, it gives an error msg about not being able to contact their servers.
I watched Tom's video about setting/using PfBlocker, and I've looked through the list on, "Alerts," to see what I can whitelist, but I can't tell what should be whitelisted from the list of blocked sites. Even after I researched the sites by clicking the, "i," on the Alert list, and going to some of the sites, I can't find enough info about them to figure it out.
I've attached some pics of what I'm talking about. Two of the screenshots I took using my phone to access the webpage in question to show an example of how the page should look, as well as, how it actually looks when I access the webpage on my home network. The final picture is a screenshot of the list of sites blocked when I refresh the webpage.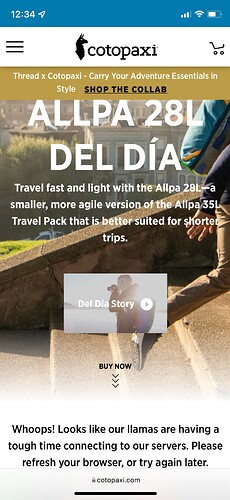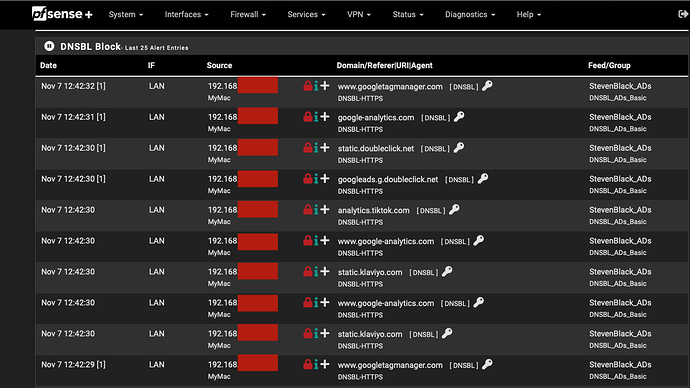 Am I looking at the right report on PfSense/PfBlocker to identify what I need to whitelist? If so, is there anyone out there that knows what might be the culprit here? What other info do I need in order to better troubleshoot this problem?
I appreciate any feedback anyone can provide.
Thank you very much for your time!
Matt