Hi folks,
I have a pfSense router, a netgear switch and Unifi AP's in my setup. Im trying to experiment with VLANs. However in the Unifi controller, I see no option to assign VLAN ID's to my Wireless Networks.
In a previous version of the controller software, you used to be able to attach a VLAN ID to a Wireless Network in its configuration page. This box now seems to be missing for me.
Older version of Unifi controller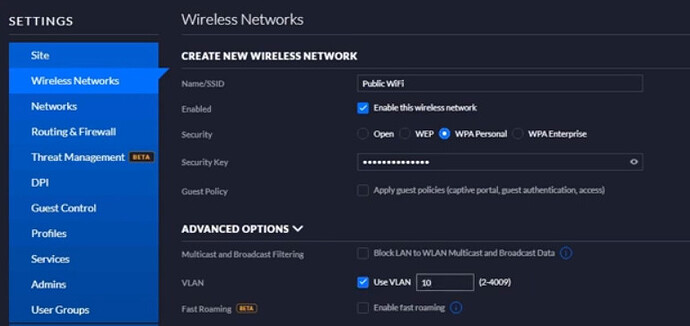 Newer version of Unifi controller - 6.5.55
I notice I can create a Network, select corporate and attach a VLAN ID there and then assign that network the my Wireless Network, but Im not able to connect out to the internet with this setup.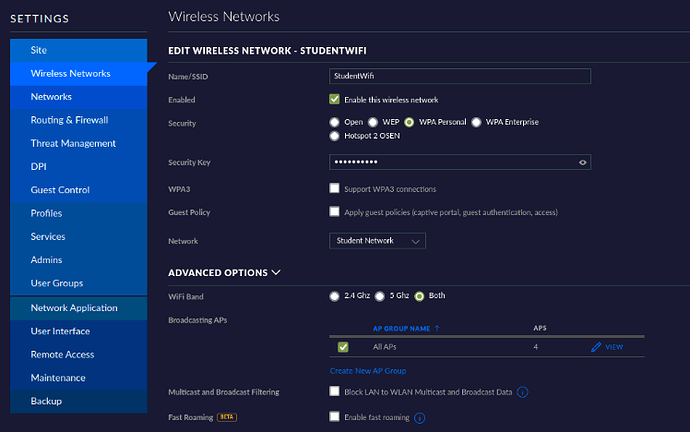 Is it possible to use VLANs over a Netgear switch these days? and I anyone has any tips on where I may be missing a trick, I'd appreciate the help.
Many thanks.