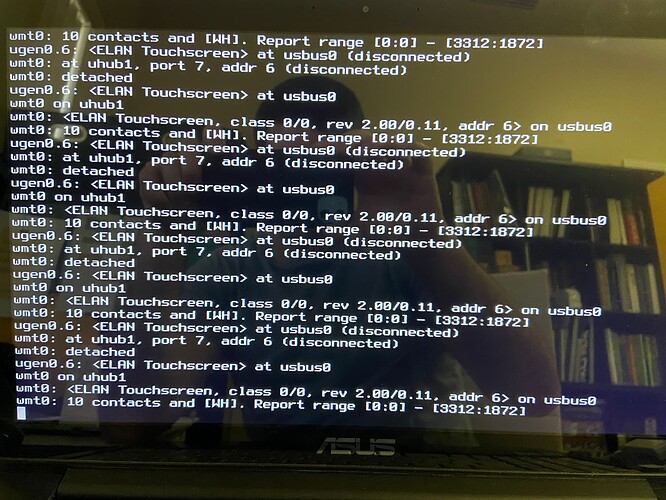 I am hoping I can get some assistance from some people on this forum. I searched for some answers on this forum and others and was unable to find anything that would help.
First let me explain where I'm at and my setup. I am new to pfsense and found Lawrence Systems to be a good source of information concerning this product. I currently have pfsense installed on a laptop. It is an Asus Q501L. I am using the onboard nic as lan and a usb nic as wan.
This set up works fine for a while. After a few days I lose access to the portal and once this happens I intermittently lose internet access as well. The only thing that seems to help is to reboot the laptop on which pfsense is installed. I thought maybe the usb nic was having issues, but that would not explain why I lose access to the portal which is on the onboard nic.
The picture I uploaded with this post is a recurring message I see on the laptop screen. This message keeps popping up. It should be noted this message appears while it is working and not working. I suspect it is a separate issue and relates only to the fact that pfsense is unable to access the touchscreen driver. I figured I would bring it up just in case their is a connection.
The only module I have installed is pfblocker ng. and that is at it's default state.
Let me now what your thoughts are. thanks.