I'll be switching ISP providers (Plusnet to Virgin Media UK) this weekend, this provider requires that I set the WAN to DHCP. However, that option is no longer present.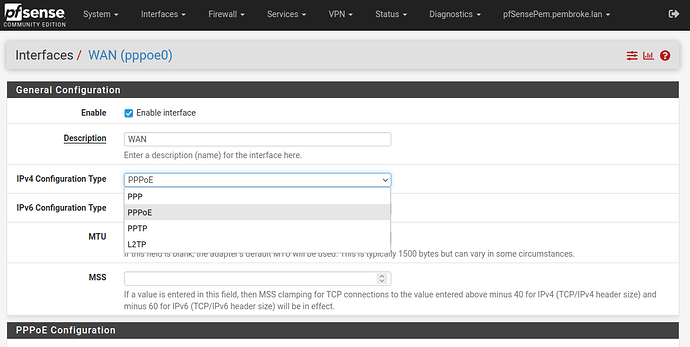 What are the correct steps to edit the WAN interface ?
If I set the default gateway to automatic, could it be that pfSense detects the new connection and DHCP is now an option (I can't test this until the weekend) ?