Hey all,
I followed Tom's excellent HAProxy video, and most of my services work!
I'm just having an issue with 1x of my Netgear switch interfaces. It's only half-loading the UI and the console errors look like this: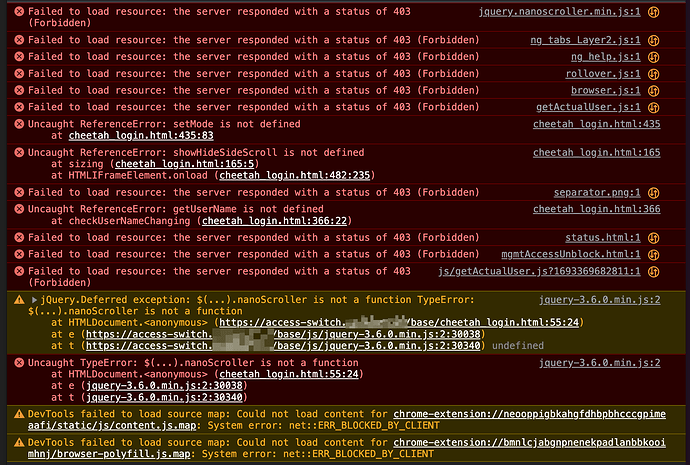 Does anyone have any ideas on how to get past the 403 errors?
Thanks a lot!