So I decided to move my plex install to docker, to help streamline my setup.
Plex is working perfect, everything shows up like it should, no issues there.
However, on my Remote Access section, in Plex, it is reporting Plex is not accessible to the outside world. -

Head over to pfsense, check firewall rules, since I already had a Plex server, I changed the IP in pfsense, same port and everything. For some reason, it seems pfsense isn't passing the traffic from my WAN to LAN.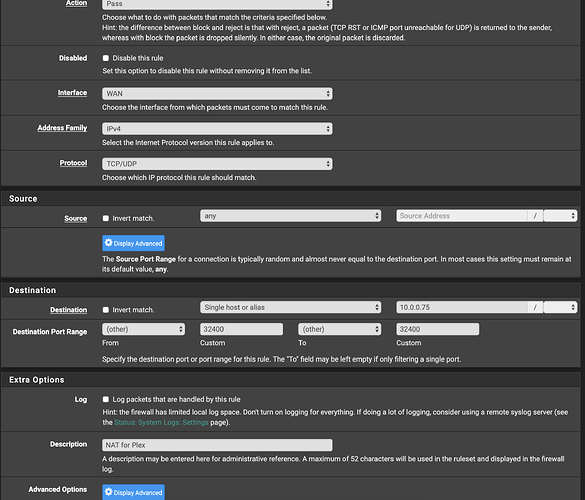 I head over to a port checking website, to see if port 32400 is open, and it reports that it is closed.
Kinda at a loss as to what I need to check next.