I am getting this error in my webUI:
There were error(s) loading the rules: /tmp/rules.debug:42: cannot define table pfB_Oceania_v4: Cannot allocate memory - The line in question reads [42]: table <pfB_Oceania_v4> persist file "/var/db/aliastables/pfB_Oceania_v4.txt"
I assume this is related to pfblockerNG… but I am trying to understand "why" I am getting this. Anyone know if there was a change to how this package functions that would cause, this, or anything I should try and chase down to diagnose?
I am a home user, so I block most incoming simply because I do not expect to get anything inbound except for my seldom VPN use which is all within the US: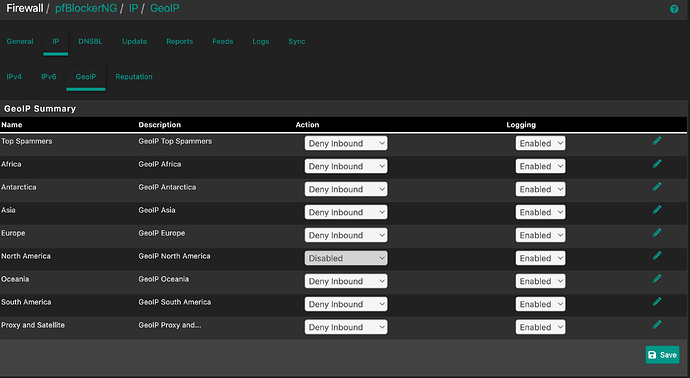 I assume I can likely just turn off oceana to stop this issue, but that doesn't' really answer my question of "why", or how to fix it.