Hi All,
So ive decided to setup an HA pair of SG-2100 Netgate devices (running 2.5.0_p1). Both devices are out of the box brand new and Factory vanilla.
I have noticed straight away that there is a problem here… My interfaces are missing? So currently i have WAN, and LAN plugged in as you would expect. on the dashboard widget 'Interfaces' I have WAN, LAN, LAN1, LAN2, LAN3, LAN4, LAN Uplink. This is shown in the picture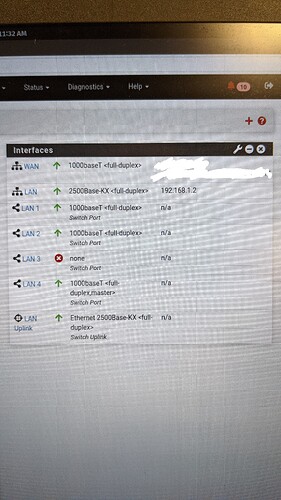 Great so far … ummm no. So when i go in to Interfaces → Assignments i get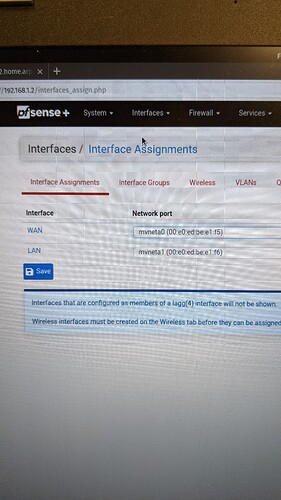 So where are my other interfaces to name, assign etc etc? I thought it must be a GUI glitch, so i connected in with a console and dropped to shell. But true enough my interfaces are missing in IFCONFIG as well? Am i missing something here (apart from the Interfaces)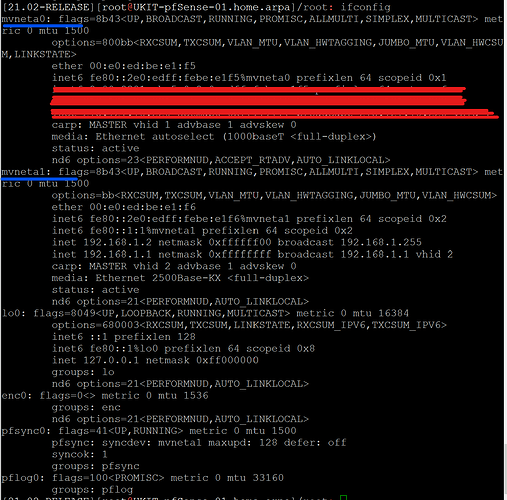 The interfaces themselves work just fine, and if i unplug from say LAN1 and connect to LAN4 the Interfaces widget updates fine, the connection works just fine. But i need to configure the details. Even config the interfaces in the console doesnt work!.
Can any one help bring them back?