Hi all,
I'm using pfsense 2.4.5-RELEASE-p1 on my work environment and I just set up pfBlockerNG-devel to block some stuff.
I'm trying to understand when I get the following.
e.g. pic1
e.g. pic2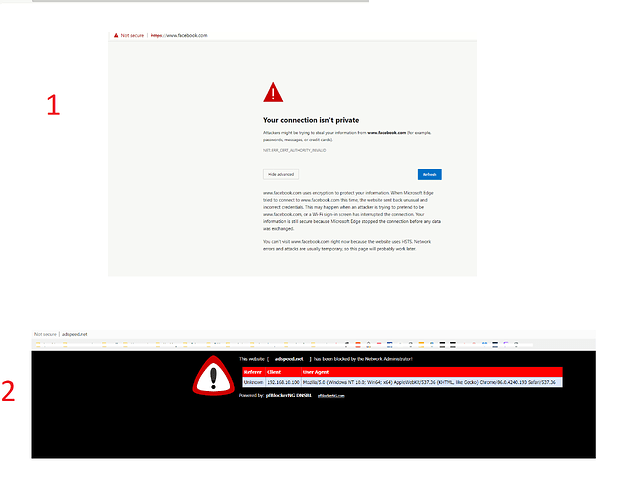 And some other times I get the 1x1 pixel page.
Is it possible to get all the times the second one (black screen with the details) ?
I use blocking with geoIP, dnsbl groups, dnsbl categories and dnsbl safe search
Thanks in advance!