Hey there,
So i have been having this issue for like over a year. I never ever got this to work. i just resorted to installing ovpn on a debian server and just be done with it.
Anyway, back to pfsense.
So i followed the instructions from tom in a video he made about configuring openvpn server on pfsense.

After following each step exactly following as to what he did, it's not working. Not then, not now.
In short, i get the following errors: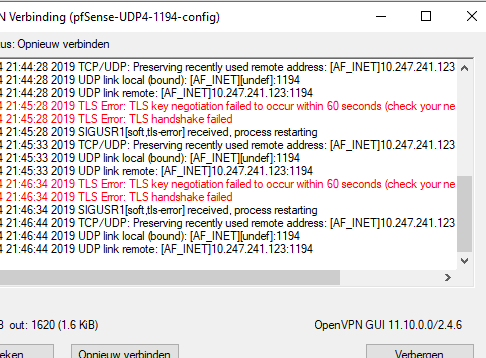 It says it has something to do with TLS errors obviously, went as far as to go to google page 2 yet still nothing i had found was working. I tried doing this on numerous install and never ever got it to work so i my head i always thought it was just trash, however i would like to change that and get this damn thing to work.
Any help is appreciated.
Kind regards,
Quint