Hi everyone,
I had to install pfsense on one of my PCs because of HD failure. I installed a new HD and then pfsense 2.4.5. (I had v.2.4.4 before).
I restored the last backup file I had saved 3/4 days ago (a v 2.4.4 backup file though).
I also had some problems when I first ran pfsense because of DNS settings, so he couldn't update and reinstall my packages.
So, I went to backup and restore to force it to update through the "Reinstall Package" button, but I can't see it now!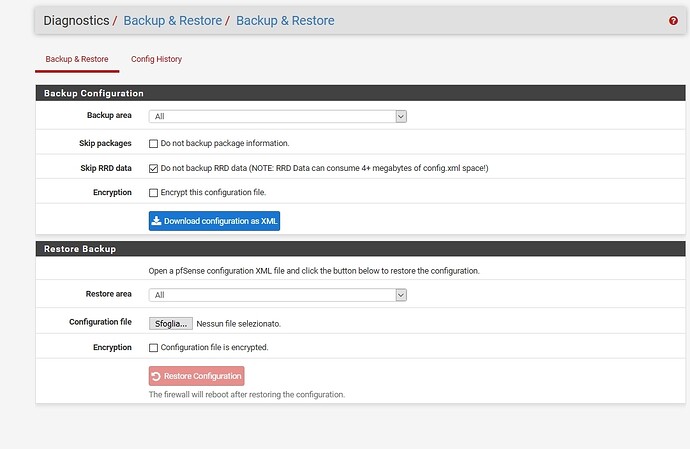 How comes?
Thanks