Hi All - I might be being stupid possibly, but really struggling to work this out.
I have pfSense installed on a VPS. The pfSense appliance can ping google.com from its diagnostics menu, from the LAN interface.
However, my Windows VPS (also on the same private subnet, 10.0.0.0/24) is unable to ping anywhere on the internet, not 8.8.8.8, not google.com, or anything else public.
The Windows VPS can successfully ping the pfSense VPS (10.0.0.107). The windows VPS is 10.0.0.10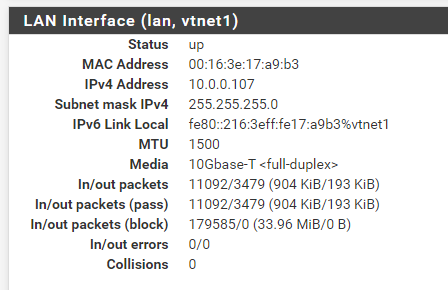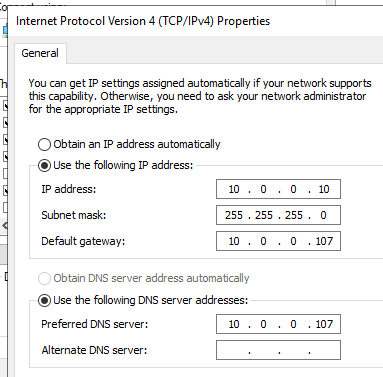 I have tried the following:
Changing DNS Servers
Rebuilding the pfSense, even tried OPNSense
Tried disabling the 'Block Bogon Networks' option on the WAN interface
Tried disabling IPv6 on both pfSense and Windows
Tried manually creating an outbound NAT Rule (can't be sure I did it correctly though)
Tried creating another firewall rule allowing all
The pfSense unit also sees the packets I'm sending (ICMP to 8.8.8.8):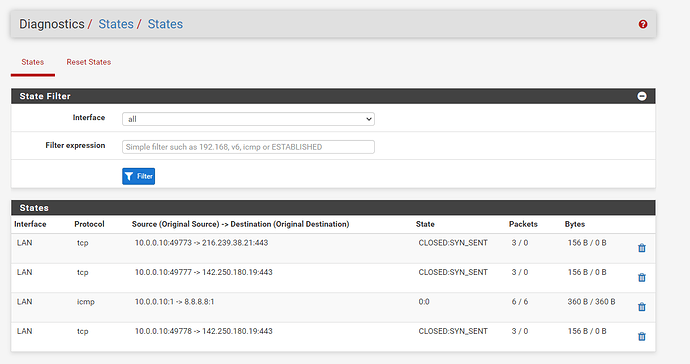 Any ideas/assistance would be greatly appreciated!! Pulling my hair out here…