Hello All and hope everyone is having a great holiday.
I ran NMAP to my pfSense external IP address by tethering my PC to my phone (i.e. completely different network). The result revealed that pfSense had port 21 open as below:
PORT STATE SERVICE VERSION
21/tcp open ftp?
As I don't run FTP service in pfSense, I am confused why this port is open and not sure if it expose anything on my network. Please see the running services as picture below: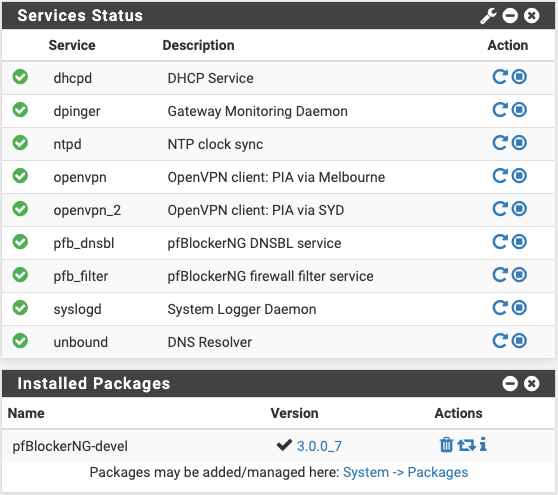 Does anyone has similar issue?
I then connected the PC to internal network and ran NMAP to pfSense gateway. This showed port 53 is open as below:
PORT STATE SERVICE
53/tcp open domain
I guess this is okay since I do have DNS service in pfSense. Would anyone agree?
Cheers,
Eric