Networking question here, it has me stumped. None of the existing firewalls have a secondary WAN2 Option.
I'm wanting to add a failover connection to my setup. Here is the current layout and new setup idea.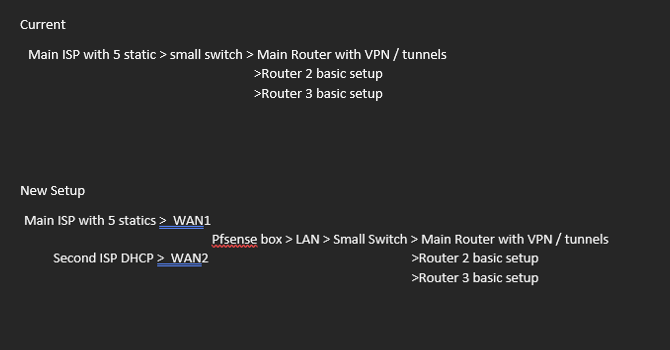 The pfsense box does not need to do anything other than failover the WAN connections. I'm not worried about the VPN's not working after a failover to the second ISP. I got everything with the gateway groups configured and working. I'm mostly trying to figure out how to configure the LAN side and still pass through the statics to the existing firewalls. Any help or new ideas would be grateful. Thanks!