Hello,
I have a project to install wifi in a small building of 3 floors.
I have already inquired and I am willing to have a POE switch with 2 wifi access points per floor.
Here is a diagram of the configuration: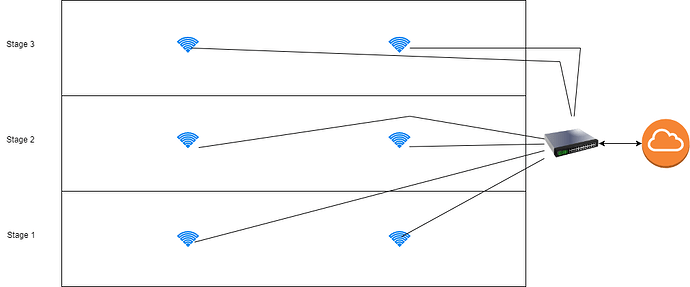 I am looking for feedback. I don't know what type of product and what brand to choose.
I would like to have a good value for money (good quality, but not too expensive).
While surfing on the web here are some products that I could find.
Switches :
WiFi Hotspot :
I would also like to know what you recommend as a switch (manageable or not manageable) There will be only one network. I don't plan to install anything else than a wifi access point on this switch. Do you think i need to care about roaming ? I've heard that most devices do it automatically.
thank you for your answers
Silas