Hello,
My company is currently rolling out android based barcode scanners for our warehouse
I've deployed multiple unifi devices on multiple sites.
Currently I am planning to do meshing in our warehouse to support these barcode scanners.
We are planning on expansion, a new office building and changes to our warehouse in about 1 year.
When we undergo construction they will also install multiple patch positions in our warehouse, there are currently none.
As I only need to do meshing for about 1 year before all the AP's are wired up I'm wondering which AP I should consider since all of them support meshing. I don't really need high throughputs but I need it to be stable.
Our warehouse is C shaped around our office. The office already has 3 Unifi AP AC Lite's
The devices would be mounted to the steel H-bars that carry the roof and would have a clear view of each other as our racks aren't all the way up to the sealing. The roof is at 6-10 meters depending on which are you are in.
My amazing paint skills: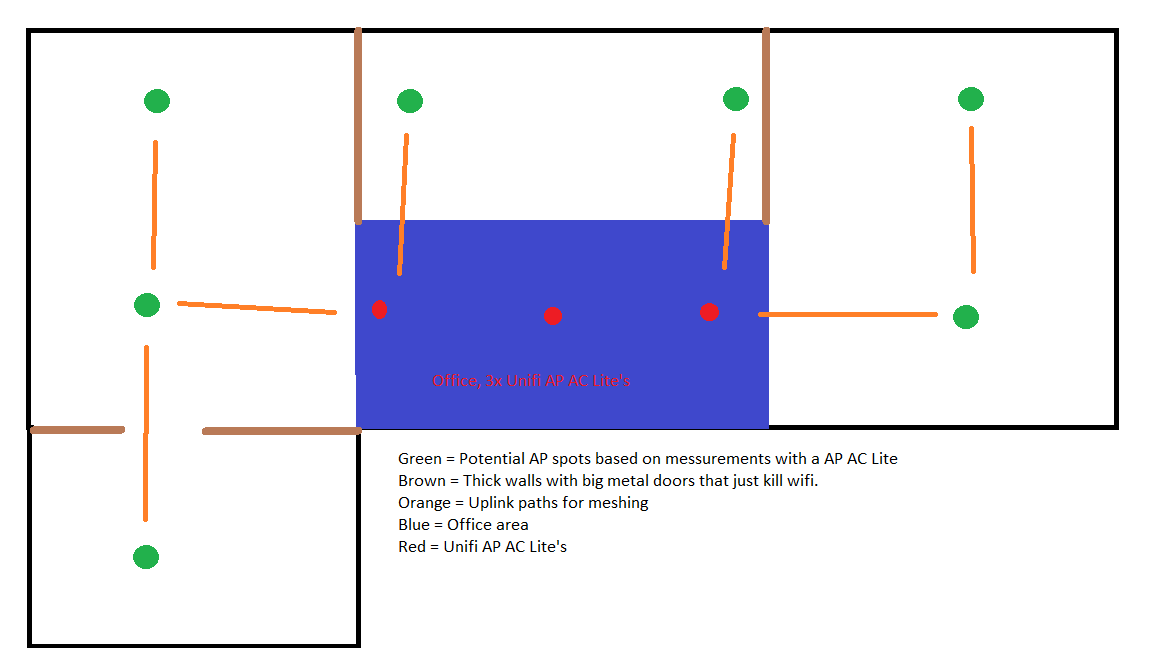 I've done basic measurements with an Unifi AP AC Lite to get an idea of placement.
But our warehouse is only half stocked at this time so this will need adjusting later.